The Cardiff Arts Institute on Park Place is undergoing a change. The Brains owned venue was established in 2009 in partnership with 580 Ltd and Something Creatives who created the original concept, venue design and extensive musical programming.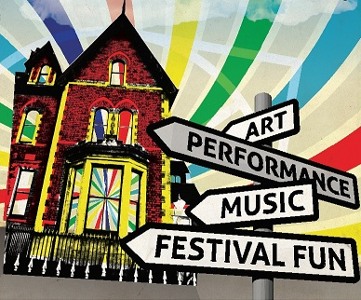 But two years on the three partners are going their separate ways, with Brains continuing to run the venue as a solo venture.
In its short but colourful time Cardiff Arts Institute sought to take the collective experience of all involved to create a venue which we felt had been missing from the city. A venue with true Cardiff soul but still connected to a national music network through one of its partners, 580 LTD (Lock Tavern, Field Day Festival and Start The Bus)
The venue gave all three partners the opportunity to showcase the many levels of artistic talent from various walks of life within the city, as well as being able to bring inspiring musicians and artists from all over the world to Cardiff.
The venue will continue to be a hub for students and the local business community, and will remain the perfect place to eat, drink and relax; offering everything from coffee and cake to express lunches. The venue will also continue to present live music three times a week curated by Brains. Something Creatives said:
"We would like to thank all the many people who have helped to make the last two years truly special. We will still be heavily involved in developing, showcasing and nurturing creative talent within the City and we wish our partners the best in their future venture."
Cardiff Arts Institute reopens after its rebrand.